Jooyoung Kim is a freelance illustrator, who left South korea for Germany in 2008.
At the moment she is living and working in Leipzig.
www.tanjageschmack.tumblr.com︎

Why did you leave Korea? Were there any incidents that made you want to leave Korea?
Joo Young Kim: When people leave their home country they have a precise goal to achieve, but this wasn't the case for me. I was a college student in Korea and had a chance to come to Germany as an exchange student. I applied for an exchange, thinking that I could travel around to European countries and that I could add one more line to my CV. After spending some time here as an exchange student, I started to feel lost again. I felt empty, being constantly reminded that I would have to go back to Korea after the exchange program, and then become a college graduate, look for a job, and be a salary man.
I had always wanted to apply to an art school when I was in high school and the preparation for art schools in Korea costs a lot. Sketching/drawing skills are one of the criteria that art schools look for when admitting students and I was not so talented, so I gave up. But I then was reminded of one very cherishable moment in my middle school, when my art teacher once complimented for my art work, and out of innocent childhood memories, I applied to an art school in Berlin. Thankfully, I made a right decision and my major suits me very well. This is why I came to Germany and stayed here for this long.

How long and how did you prepare for studying/working-abroad and being independent illustrator?
JK: I didn't have any experience and had no knowledge of the school systems in Germany, and thus, I was clueless when I first started my portfolio. So I viewed many people's works and referenced. I only had a vague plan then, so I decided to study typography or graphic design that could easily get me a job. But as I started my studies here, I grew an interest in drawing. I concentrated on illustration and eventually majored in illustration. I'm a fresh graduate.

What was your reason for choosing the city and the country you live in now? Where did you stay before you came to Leipzig?
JK: I wanted to go back to Berlin, where I stayed before I was admitted, but I couldn't afford the high rent in Berlin. After graduation, I didn't have a secure job as an illustrator so I came to Leipzig, which is 30 minutes away from Halle, the city where I went to college. There are many good exhibitions in Leipzig and I have many friends here, who work in the same field, so I chose to live here.

How much is the cost of living in your city? How much do you pay for rent? What is the living environment like?
JK: Rent in Leipzig is much lower than that in Berlin. There are many parks, lake and canals with really clean waters that make me feel calm. I sometimes experience racism but I think this happens anywhere.

Can you tell us about memorable jobs that you have experienced as an independent freelancer-illustrator?
JK: I visited a Workshop called "Clubhouse" that is monthly organized by a RISO printing studio, Colorama, based in Berlin and I had a lot of fun there. Johanna Maierski, who runs Colorama, and Aisha Franz, a comic artist, invite fascinating artists and make Zine. People today follow their favorite artists simply on Instagram or Tumblr, but these organizers were not satisfied with this, thus organized this project, so that artists from various places can gather together to share their ideas. It was inspirational.
After graduation, I was offered to design a poster for a band's concert in Germany and there were some problems. The manager of the band and I had agreed on the payment and I spent more than 35 hours working on it. When the work was almost done, I was told that their budget for my work was only 50 Euros, which meant that I was supposed to finish everything in 5 hours. We could not reach an agreement and in the end, I didn't get paid and stopped working on it. I think our problem was that we never really talked about the budget and the payment in detail beforehand. If there is money involved in any project, one must discuss the contract thoroughly, before it begins.

Do you experience any sexual discrimination and/or racial discrimination? How do you deal with it?
JK: There are all sorts of racial discrimination I experienced, just simply by walking on the street, and people react to discriminations differently. Discriminations, like swearing at me in the street or making slint-eyes with their fingers, are done by people who are irrelevant to me; hence I try not to get too much stress about it. But ignorant comments and unthoughtful words and jokes by those, who are closed to me, are difficult to handle because I don't know how to react. These happen not very often and I know that they do not mean them to hurt me personally, so most of the time, I just ignore them, but sometimes I also question myself, to what extent I should ignore them.

How different are you weekends and holidays here in Leipzig? How do you spend your free time?
JK: I like to stay home but I also like to enjoy nature. I get out when I'm bored of staying home all day. I prefer summer holidays in Germany and winter holidays in Korea:
Compare to Seoul, where outdoor air pollution is severe, and parks and lakes are scarce, Germany has clean air, and there are also many parks and lakes in the middle of the city, which make them easier to access. But the winter in Germany is dark and one rarely sees the sun. Because I am overly sensitive to cold, I go to Korea to spend my winter holiday; it is difficult to find in-floor heating in Germany and it is difficult to keep the heating system for 24 hours.

What are the most difficult things of living overseas? How do you overcome?
JK: I have to renew my visa before it expires. I have to prove to them why they need me here and earn my right to live here, that means that I have to worry about my future and visa every one or two years, which is quite tiring. I only have bad memories about my visa, and one of the worst ones is the incident, on a cold winter day, I had to wait outside of the foreign ministry and waited for 5 hours; so from 4 am to 9 am and I still couldn't apply for the visa extension. The staff, who was responsible for my visa was very unfriendly as well. Soon, I have to go to the foreign minitry again to extend my visa and I'm already stressed out about it.

How do you study Language?
JK: Recently, I bought an audio book with Audible. I listen to books in German, which helps me improve my listening skills, although I'm learning magic spells because I received Harry Potter this month. I think I should buy more practical audio books next month.
When I was in college, I had the chance to exhibit my work in countries like Switzerland, Belgium and the Czech Republic, where German isn't a state language, and I realized that if you want to meet people from not only Germany but from various countries to show and explain your work, I think English is important.

Are you planning to go back to Korea? If yes, what are the reasons?
JK: I don't have that plan yet.

If you don't plan to go back, what are the reasons? Then how are you preparing for it?
JK: I'm still indecisive on whether to stay in Germany or to leave. I think I will live life as it comes. But for now, I want to stay in Germany. If I have to go back to Korea, I think I will leave after having worked enough as an independent illustrator. Germany is the place where I started working as an illustrator, so I want to continue working here. After graduation, it was difficult to work and reside as a foreigner without a proper visa, I'm trying to get a job in order to get a work permit; either being hired by a company or a freelancer that gets paid a certain amount of money, so right now, I focus solely on working on my portfolio and my homepage.
Do you have a female role model? Who is she?
JK: Recently, I watched a stand-up comedy of an Australian comedian, Hannah Gadsby, and this is a show that I think every creator, especially artists, who wants to have their own story telling, must watch. The show made me think, about how if I only concentrate on my own story telling that my expression or work could hurt others. Merely concentrating on laughs is also very dangerous in my opinion. I don't know her that well enough to call her my number one role model, but her words truely changed my perspective.

What are your plans now?
JK: There are many fields that I want to learn and experience. For my graduation work, I made a story book about untranslatable German words, and I want to improve on it to help people who study German. I hope the book could help those who study German. I've always wanted to do something that has got to do with typography and illustration so I wanted to learn these two fields as well, also including animation and video editing. I hope to meet other female artists and designers in Europe. I want to work with them! Contact me.

Lastly, do you want to say anything to female job seekers, who are pursuing their career overseas?
JK: Once I wrote a short picture book for adults, called "Boomerang". The book is about a Boomerang that left its owner because it hated its world. But it realized that the place where it escaped to was also not a perfect world. It was a story that just came out of the blue without having given too much to it, but now that I come to think of it, it was a story about me. I came to Germany because I wanted to escape from my reality, but to be honest, I miss Korea (not that I want to go back to Korea!). I think everyone must come keeping in mind that there are difficulties and problems everywhere.

The interview was conducted on July 2017 via E-Mail.
Unübersetzbare deutsche Wörter, 2018, Jooyoung Kim
"WHEN PEOPLE LEAVE THEIR HOME COUNTRY THEY HAVE A PRECISE GOAL TO ACHIEVE, BUT THIS WASN'T THE CASE FOR ME"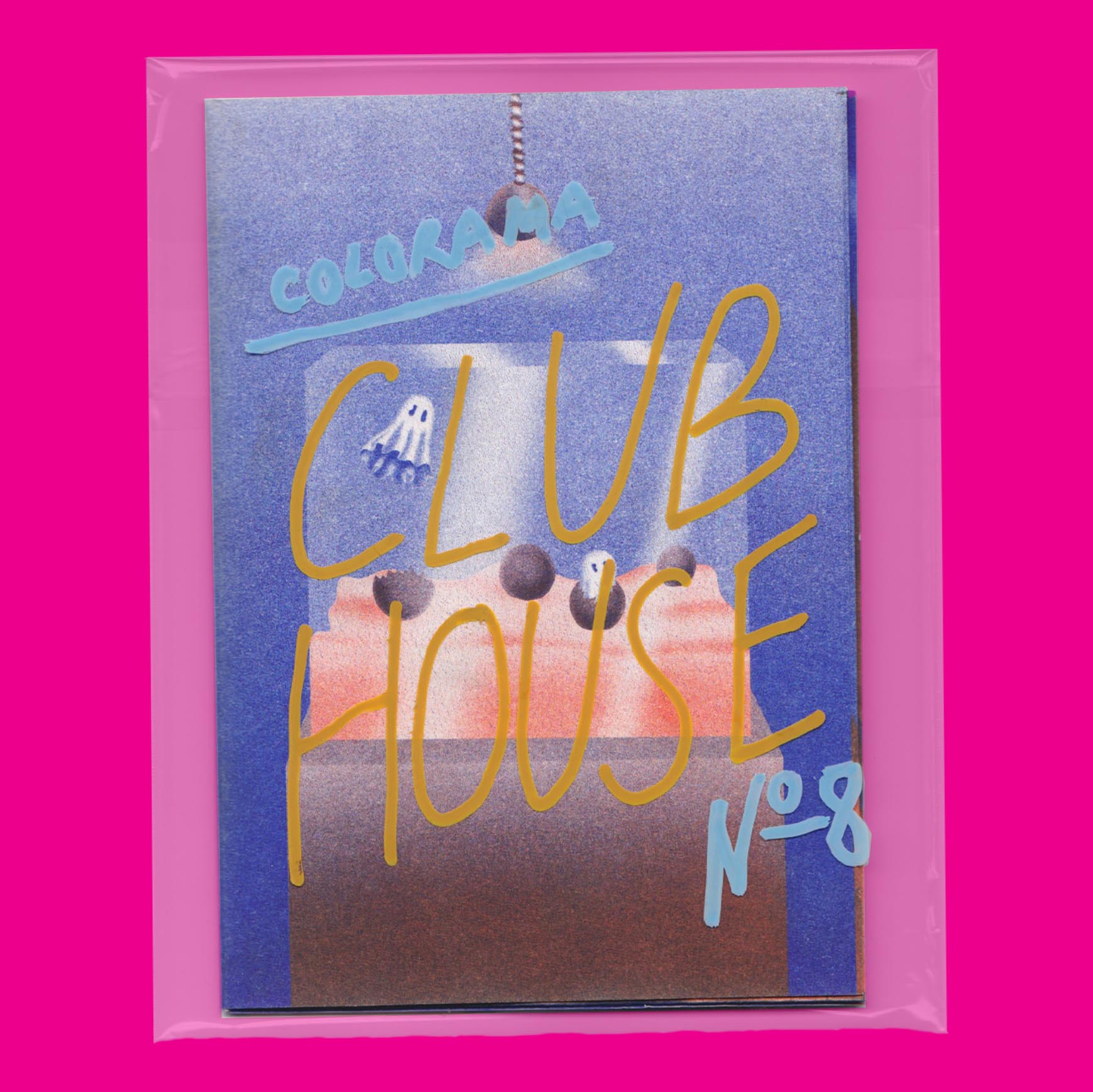 "I HAVE TO PROVE TO THEM WHY THEY NEED ME HERE AND EARN MY RIGHT TO LIVE HERE"
Boomerang, 2018, Jooyoung Kim

"I THINK EVERYONE MUST COME KEEPING IN MIND THAT THERE ARE DIFFICULTIES AND PROBLEMS EVERYWHERE"
Boomerang, 2018, Jooyoung Kim